TimeLeft languages
TimeLeft can be translated (localized) to different languages.

To select TimeLeft interface language - right-click TimeLeft tray icon and select Help | Language | your language menu item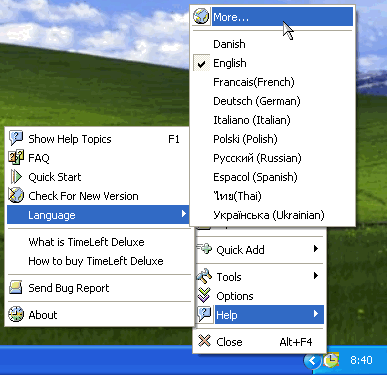 Starting version 3.30 all currently available languages are included in the installation package.

Available languages:



---
Free TimeLeft Deluxe for translators:
Help us to translate TimeLeft to your language and you'll get free TimeLeft Deluxe. More info




TimeLeft Free



TimeLeft FREE never expires!


TimeLeft Deluxe
Get even more features!



Our Clients
...