Using TimeLeft on Wine for Linux/UNIX/Mac
For general information see this page

TimeLeft can be installed and used on Linux, UNIX or Mac OS X computer


1. Install TimeLeft for Wine
Download a separate installation file: timeleft_wine.exe (do not install Windows installation on Wine - it doesn't run on Linux/Unix), save it to your "C:" folder and run with Wine: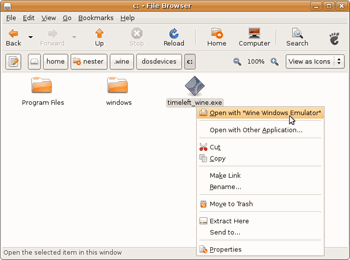 Install as usual: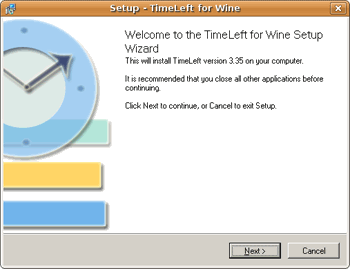 2. Run TimeLeft
Run TimeLeft from your Application | Wine menu: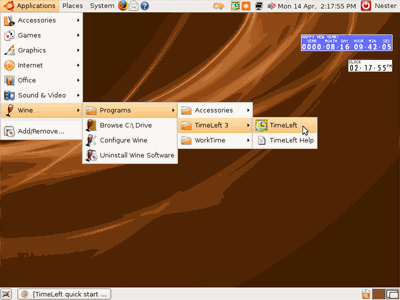 or start it from the Terminal, e.g.:
wine ~/.wine/drive_c/Program\ Files/TimeLeft/TimeLeft.exe
- that's all!


TimeLeft Free



TimeLeft FREE never expires!


TimeLeft Deluxe
Get even more features!