WorkTime® Professional - Product Summary
Software for professionals, contract workers and self-employed.
Track time while working, track time in projects and invoice your clients.
WorkTime Professional is software for professionals (web designers, software developers, lawyers), contract workers and self-employed to track time while working, to track time in projects and to invoice clients. Features and interface are focused on supporting your quick work: favorites, history, custom view, project autochange, quick statistics and more. WorkTime Professional is a handy time tracking assistant that does not dominate your workspace, does not interrupt your work. WorkTime Professional is intended to monitor computer usage in a local or distributed network.
Solve tasks with WorkTime

Project tracking
Track your work on projects. WorkTime project tracking proposes various services so your work is not interrupted...


Documents usage tracking


Track your work on documents. Track documents in any graphic design tool (including InDesign, Photoshop, Flash, Dreamweaver, AutoCAD)...


Applications usage tracking


WorkTime automatically picks what applications you use and records application name and time spent working...
Portable USB installation
Track your work on your laptop, on your or client's desktops. Have all recorded results always synchronized...
Reporting your work
Generate detailed reports about your work. Export reports to various formats. Generate invoices and timesheets...











Why WorkTime

Quick work, customizable interface
WorkTime does not clutter your desktop space yet at the same time all necessary information and functionality can be accessed very quickly without interrupting your work...
Customizable reports
You can add custom reports to suit your specific needs...
WorkTime has many convenient functions that have not been mentioned. Only using WorkTime offers the chance to witness it's functionality
Because we listen and respond to our clients needs
Because we always answer clients' questions


How it works
Automatic recording
Recording is performed in the background. It automatically captures computer activities. Designed for desktops, laptops. Portable USB
installation is available.
What is recorded
WorkTime records time of computer activities, application and document names, executable paths, websites/URLs, system user login names, computer names. Activity time refers to the amount of time the application/document window is active (selected) and mouse or keyboard activity is present.


Monitoring, but not spying
WorkTime is strictly monitoring software. It does not support any spying functionality that may infringe on users' privacy. It does not capture screens content, keystrokes, passwords, web-site user IDs, documents/emails/chats content.


Installation, data storage location & security
WorkTime is installed on customer's computers. All monitoring results are stored on the customer's site (customer's servers). Monitoring results are password protected.
Designer tools, browsers - what is recorded
WorkTime records documents usage in any designer tools, including InDesign, Photoshop, Flash, Dreamweaver, AutoCAD.
WorkTime records web-sites, URLs, page titles and the time when the activity was performed. Microsoft Internet Explorer 6/7/8/9, Mozilla Firefox 2/3/4, Opera 9/10/11, Google Chrome 4+ are supported.

Reporting system
WorkTime proposes powerful and highly customizable reports that can be exported to many formats (including CSV). Custom reports are available to suit client's needs exactly.



System, network, installation
WorkTime Professional is software for Windows intended to to track usage of a single computer (laptop, desktop) or multiple computers (remote, located in LAN, WAN etc.). WorkTime is installed on each computer that is to be monitored.


---
Licensing and fees

WorkTime® Professional is licensed per user. There is a one time license fee and no monthly charges. The license includes one year of technical support and upgrades to all new WorkTime versions. Once purchased the license never expires and can be used without any additional charge.



Evaluation

You can evaluate WorkTime Professional for 30 days before making any purchase decisions. The trial version of WorkTime Professional provides full functionality allowing you to test every feature it has to offer.



Check prices

|

Buy WorkTime

Download WorkTime Professional
---
Features - WorkTime Professional
Tracking work from home


If you are a self-employed, a contractor or if you have a remote employer, you can track all your work that you do under different projects for your clients or for your employer.



Manual time recording


All tracked time can be corrected manually if required: any recorded time can be edited, new time can be added.


Projects tracking


Using WorkTime you can track time spent in projects. WorkTime project tracking works automatically in the background without interrupting your work.



Billing


You can assign to each of your projects your Rate Per Hour to track the money earned and to bill your clients.


Applications tracking


WorkTime automatically tracks what applications you work in. At your own choice you can decide, what applications should (or shouldn't) be tracked or what information should be filed to your clients/employer.



Reports


WorkTime proposes various types of customizable reports to analyze tracked data. Reports can be exported to many formats (CSV and more).


Documents tracking


WorkTime automatically tracks what documents you work in. This is a very useful feature if you work with the same applications but in different documents.



Invoices and Timesheets


Using WorkTime Reports tool and Export functionality you can generate invoices or timesheets.


Notes about your work


You can add notes about your work to keep track of what exactly you were working on at certain period of time.

Privacy


To keep your privacy, when submitting any information to your clients or to your employer, you can setup WorkTime to track selected applications only and more.



Network Support


Track computers in the company's network with data from all computers saved to one centralized location.



For USB Flash Drive


Track your work from a USB Flash Drive using portable installation.
Our Clients
...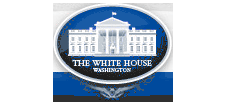 Compatible with
...
Windows (desktop): Windows XP, Vista, 7, 8
Windows (server): Server 2003, 2008, 2008R2 and 2012 (32 and 64 bits)
Citrix/Terminal Server:WorkTime Corporate is also compatible with all versions of Citrix Server (Citrix XenApp, Citrix MetaFrame Server, Citrix Presentation Server), Windows Terminal Services, Terminal Server
Linux: WorkTime Corporate Client is also compatible with Ubuntu (both 32 and 64 bit) and any 2.6 kernel based Linux
Database: MS SQL Server and Firebird open-source database.
Featured by
U.S. edition, July 2012