Computer monitoring software
Monitor computer activities by employees: applications, documents, Internet usage.
WorkTime software helps you to discover negative trends that affect productivity.
WorkTime successfully monitors sites with more than 5000 computers. Field-tested.
WorkTime® Corporate is computer monitoring software system. WorkTime is intended for computer monitoring in local or distributed network. The software is optimized for heavy loads and is field-tested on sites with thousands of users. Computer monitoring is absolutely invisible to the employees and requires very little system resources. With WorkTime computer monitoring software you can solve various important tasks that will help your company to increase productivity level.

Compatible with Windows, Linux, Windows Terminal Services, Citrix Server, Terminal Server.
Solve computer monitoring tasks with WorkTime software
Monitor corporate computers and find out if they are being used to non-business related purposes

Monitor software and document usage on corporate computers: what applications and documents are used and when they are being used

Monitor Internet usage: visited WEB pages and time spent on each page

Monitor the time when computers are used

Monitor laptops, remote computers, computers in a corporate network

Monitor computer usage under Terminal Server and Citrix Server

Automatically receive scheduled reports






Why WorkTime

Reliability & performance
WorkTime is field-tested on heavy loads. It successfully works on sites with more than 5000 user connections
Safe & secure
All computer monitoring results stay on customer's servers
No spying, performance monitoring
WorkTime computer monitoring software does not support any functionality that might infringe on users' privacy, designed for performance monitoring only
Scalability
You can add custom reports to suit your specific needs

How it works

Automatic invisible computer monitoring
Employee computer monitoring is performed transparently in the background and is absolutely invisible to the employee. It automatically records all computer activities and time spent on each activity.



What is recorded
WorkTime records all activities performed on a computer (launched applications, opened documents, visited web-sites) and the duration of each activity (when employees actually work with applications/documents and read web-pages). "Actual work" refers to an application/document being active (selected) while the keyboard or mouse is active. WorkTime monitoring is highly accurate and reliable.

Browsers - what is recorded: WorkTime records web-sites, URLs, page titles and the time when the activity was performed. Microsoft Internet Explorer 6/7/8/9, Mozilla Firefox 2/3/4, Opera 9/10/11, Google Chrome 4+ are supported.




System, network, installation
WorkTime Corporate is a client-server system that works either in a local or distributed network and is intended to monitor Windows/Linux-based computers. The system consists of a database, server application, administrative/reporting tool and thin tracking clients. Client applications are installed on each computer that needs to be monitored. Monitoring results are automatically sent to a centralized location. Reports are built using the administrative tool.



Important about WorkTime: WorkTime computer monitoring software is installed on your company's servers and all monitoring results stay on your company's servers.



Monitoring, but not spying
WorkTime is a monitoring software, it specifically provides computer monitoring functionality, it does not support any form of spying: it does not record passwords, screens captures, keystrokes, emails or chat content. WorkTime computer monitoring software does not violate employee privacy.



Terminal clients
WorkTime is designed to monitor computer usage under Windows Terminal Services (Remote Desktop Services) and Citrix Server (Citrix XenApp, Citrix MetaFrame Server, Citrix Presentation Server).



Reliability/Performance/Scalability
WorkTime Corporate is specifically designed for heavy loads - hundreds and thousands of clients. WorkTime thin client is optimized in such a way that it requires very little system resources. The Reporting application and database are optimized to process large volume of information.

Licensing and fees

WorkTime® Corporate is licensed per employee (for Terminal/Citrix Server it can be licensed ether per employee or per server). There is a one time license fee and no monthly charges. The license includes one year of technical support and upgrades to all new WorkTime versions for one year. Once purchased the license never expires and can be used without any additional charge.



Evaluation

You can evaluate WorkTime Corporate for 30 days before making any purchase decisions. The trial version of WorkTime Corporate provides full functionality allowing you to test every feature it has to offer.



Licensing (pdf)

|

Check prices

|

Buy

Request an evaluation
Our Clients
...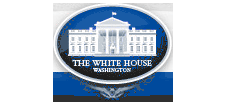 Compatible with
...
Windows (desktop): Windows XP, Vista, 7, 8
Windows (server): Server 2003, 2008, 2008R2 and 2012 (32 and 64 bits)
Citrix/Terminal Server:WorkTime Corporate is also compatible with all versions of Citrix Server (Citrix XenApp, Citrix MetaFrame Server, Citrix Presentation Server), Windows Terminal Services, Terminal Server
Linux: WorkTime Corporate Client is also compatible with Ubuntu (both 32 and 64 bit) and any 2.6 kernel based Linux
Database: MS SQL Server and Firebird open-source database.
Testimonials
Mayo Clinic
"How does WorkTime computer monitoring software help us? For example, we monitor software usage on corporate computers to track if there is any software that is not used. This helps us to save on purchasing software licenses."
Featured by
U.S. edition, July 2012