PC usage tracking software
Track computer usage: automatically record computer activities.
Track applications, documents, Internet usage.
Track time spent on each activity.

Track computer usage (your home computer or company's computers)



Track software and documents usage: what applications and documents are used, when and by who



Track Internet usage: visited WEB pages and time spent on each page



Track remote computers, laptops, computers in company's network



Track computer usage under Terminal Server and Citrix Server



Generate comprehensive reports, automatically receive scheduled reports



How it works

Automatic computer usage tracking
Computer usage tracking is performed in the background, automatically recording all computer related activities and time spent on each activity.

Tracking can run invisibly to the user (no sounds, messages, windows displayed, etc.).



What is recorded
WorkTime records the following computer related activities: applications usage, documents usage, web-sites usage.
WorkTime records time spent on each activity: when each activity is actually performed. "Actually" means that an application/document/web-page is active (selected) and there is keyboard or mouse activity.

Web usage: WorkTime records web-sites, URLs, page titles and time.




Monitoring, but not spying
WorkTime provides dedicated computer usage tracking, it does not support any spying functions that will violate privacy: it does not record screens, keystrokes, emails or chat content.

WorkTime editions
WorkTime Corporate

Software system for computer and employee monitoring. Intended for heavy loads. Monitors computers usage in a local or distributed network. Compatible with Windows, Linux, Windows Terminal Services, Citrix Server, Terminal Server.
WorkTime Professional

Software for professionals, contract workers and self-employed to track time while working, to track time in projects and to bill clients. Features and interface are focused on supporting your quick work.
WorkTime Home

Software for home users to monitor computer usage and to filter applications usage. Not intended for monitoring computers in network.
Request Evaluation
Download
Download


Read more about Computer monitoring for companies


Back to All Articles



Our Clients
...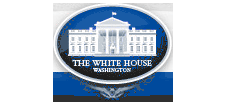 Compatible with
...
Windows (desktop): Windows XP, Vista, 7, 8
Windows (server): Server 2003, 2008, 2008R2 and 2012 (32 and 64 bits)
Citrix/Terminal Server:WorkTime Corporate is also compatible with all versions of Citrix Server (Citrix XenApp, Citrix MetaFrame Server, Citrix Presentation Server), Windows Terminal Services, Terminal Server
Linux: WorkTime Corporate Client is also compatible with Ubuntu (both 32 and 64 bit) and any 2.6 kernel based Linux
Database: MS SQL Server and Firebird open-source database.
Featured by
U.S. edition, July 2012