Time Tracking Software for
Computer Monitoring, Internet Monitoring, Employee Monitoring
Monitor computer activities and track time spent on each activity.
Monitor Internet usage. Monitor employees' work.
Designed for companies, home offices and home use. Field-tested. Safe. Reliable.

For Companies

WorkTime Corporate

Software system for employee monitoring, computer and Internet monitoring, monitors computers usage in a local or distributed network. WorkTime Corporate is the system for Windows, Linux and is also compatible with Windows Terminal Services, Citrix Server.

WorkTime Corporate is designed for heavy loads and is optimized to use very little system resources.

The system is field-tested on sites with more than 5000 user connections.
For Professionals

WorkTime Professional

Software for professionals to track time while working, to track Internet use, to track time in projects and to invoice clients.

WEB-designers, software developers, lawyers, self-employed, contract workers - keep yourself on track with this handy time tracking software. WorkTime Professional time tracking software is intended to track computers in network. Portable USB installation is available.


For Home Users

WorkTime Home

Software for home users to track computer time, Internet usage and to filter applications usage.

Control household computers usage with WorkTime time tracking software. Track time spent browsing the web, checking emails, playing computer games.
Request Evaluation | Product Summary


Download | Product Summary
Download | Product Summary
Internet monitoring
WorkTime is fully automated Internet monitoring software. With WorkTime you can monitor Internet usage on the corporate computers. WorkTime automatically records all online activities by the employees.

WorkTime comprehensive reports can help you to identify the most visited web sites, discover which employees spend too much time browsing the Internet or chatting and more...


Computer monitoring
WorkTime - computer monitoring software system. With WorkTime you can monitor all activities on corporate computers including time and duration of each activity.
With WorkTime you can find out if computers in your office are being used to non-business related purposes, monitor software and document usage and more...


Employee monitoring software
Monitor computer activities by employees with WorkTime employee monitoring software. Monitor employee attendance. WorkTime proposes automatic employees monitoring that captures what employees work on during the working time.
With WorkTime you can monitor software and document usage, Internet activities by the employees and more...
Our Clients
...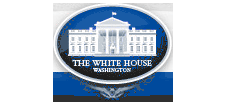 Compatible with
...
Windows (desktop): Windows XP, Vista, 7, 8
Windows (server): Server 2003, 2008, 2008R2 and 2012 (32 and 64 bits)
Citrix/Terminal Server:WorkTime Corporate is also compatible with all versions of Citrix Server (Citrix XenApp, Citrix MetaFrame Server, Citrix Presentation Server), Windows Terminal Services, Terminal Server
Linux: WorkTime Corporate Client is also compatible with Ubuntu (both 32 and 64 bit) and any 2.6 kernel based Linux
Database: MS SQL Server and Firebird open-source database.
Featured by
U.S. edition, July 2012